BMW Rider Academy.
Welcome.
The BMW Rider Academy is a training facility for all motorcycle riders, you don't need to own a BMW. Whether you're a beginner that's never sat on a bike before, or an experienced rider that commutes daily, the BMW Rider Academy has a course to suit your needs.
Make life a ride this women's month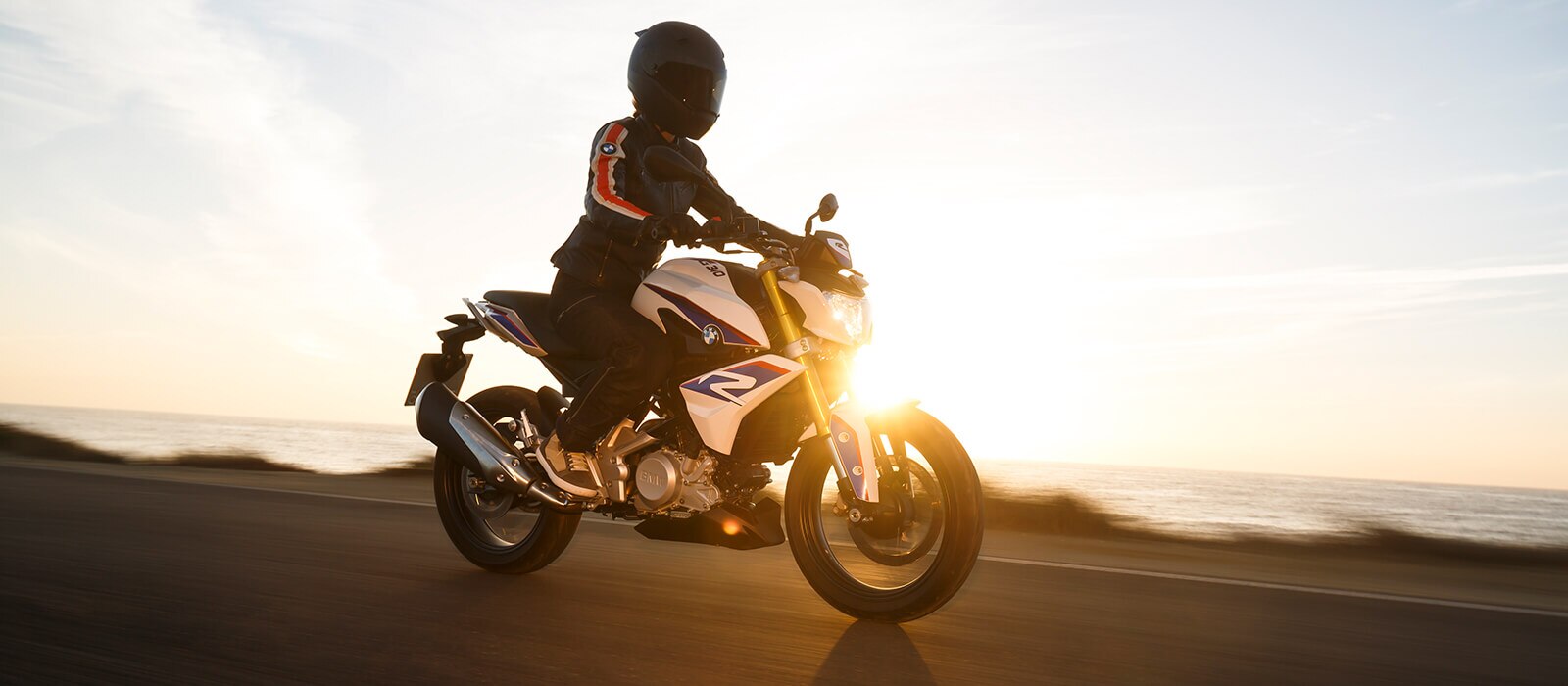 50% Women's Month Discount.
We're excited to announce a Women's Month offer for all our female riders. All ladies can take 50% off selected courses at the BMW Rider Academy until the end of August 2018 – on us. 
Learn More
Improve your Skills.
Improve your Skills.
The BMW Rider Academy is the only riding programme which offers you the opportunity to expand your riding knowledge and learn to keep your motorcycle superbly under control in a variety of situations.

+ Read more
The best motorcycle is only as safe as the person riding it. BMW Motorrad offered its first rider training courses back in the 1970s and today maintains a worldwide network of certified partners who provide practically oriented training courses delivered by qualified instructors to groups of participants so as to ensure plenty of riding pleasure.
+ Read more
International Instructor Academy (IIA).
International Instructor Academy (IIA).
The IIA is a professional qualification for instructors offered by BMW Motorrad according to international standards: it is regarded as the benchmark in the industry. This means you receive instruction from qualified trainers who ensure you acquire new skills as part of a team, learning with pleasure and passion. Chief Instructor, Gerhard du Toit, successfully completed the road and off-road Instructors training at BMW, Hechlingen in Germany. All the BMW Rider Academy instructors are trained according to the same International standards.

+ Read more
BMW Rider Academy is based at Zwartkops Raceway, where we train on a daily basis. We have fully equipped facilities, with classrooms and 250cc training motorcycles and gear for beginners. For out-of-town participants who wish to join our program, there are various accommodation options available in Centurion, a 15 minute drive away.
+ Read more
Zwartkops Raceway.
Zwartkops Raceway.
Zwartkops Raceway is centrally located between Johannesburg and Pretoria. It is 26km away from Kyalami on the R55 towards Pretoria West.

GSP Coordinates
S 25°48.614' E 028°06.732'
+ Read more
Downloads.
Directions to get to Zwartkops Raceway

PDF   |   0.90 MB   |   English

Map of the Zwartkops Raceway facilities

PDF   |   0.82 MB   |   English