F 700 GS
*from R155 100.00

* Prices are Inclusive of 15% VAT. All prices, availability and specification are subject to change without notice by BMW Motorrad South Africa.
All motorcycles are supplied only with equipment required by law (e.g. reflectors as per Euro 4 standard). Illustrations on this website may differ from this.
The BMW F 700 GS.
GS Feeling for Everyone.
Carefree motorcycling fun for everyone: with the F 700 GS. Its 55 kW (75 bhp) engine and outstanding handling make riding child's play – on any terrain. Its seat variants vary from a minimum of 765 mm with low-slung 860 mm with the optional Rallye seat. The low weight of the machine is another advantage – it makes it even more agile. Whether it's high or low: the F 700 GS is the ideal all-round Enduro machine for experienced riders and beginners alike.
The design of the F 700 GS
Choose your style.
You can adapt the F 700 GS to suit your personal preferences, with its two different basic colours and a style that includes a colour design with matching accessories.
The new knee cover with its galvanised surface significantly increases the visual appeal of the F 700 GS. The high-quality design of the ignition lock cover and tank cover also catch the eye. And of course, details such as the new model inscription and the new dual-colour seat cover create a look that stands out.
+ Read more
Carefree Enduro riding fun.
Carefree Enduro riding fun.
The extremely economical, water-cooled two-cylinder in-line engine, with 55 kW (75 hp) and 77 Nm at 5,500 rpm impresses both off-road and in the city. It zips along and is a joy to ride. At the same time, it also fulfils the applicable EU-4 standard.
A reduced-power version with 35 kW (48 hp) is also available -ensuring that holders of EU driving licences under 25 can also enjoy riding a real GS.
+ Read more
Experience the sound of the F 700 GS
The highlights of the F 700 GS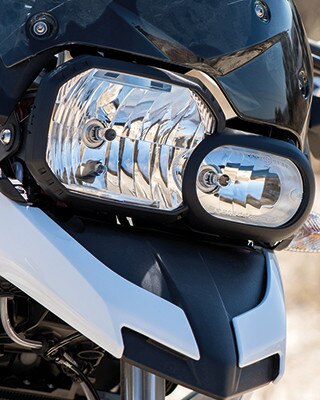 Knee cover in Galvano-look.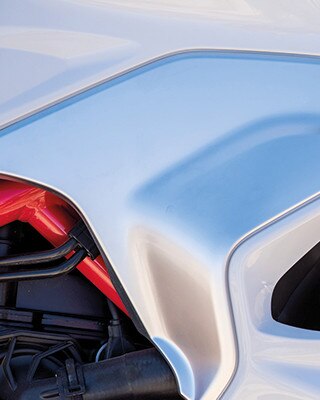 Multifunctional instrument cluster.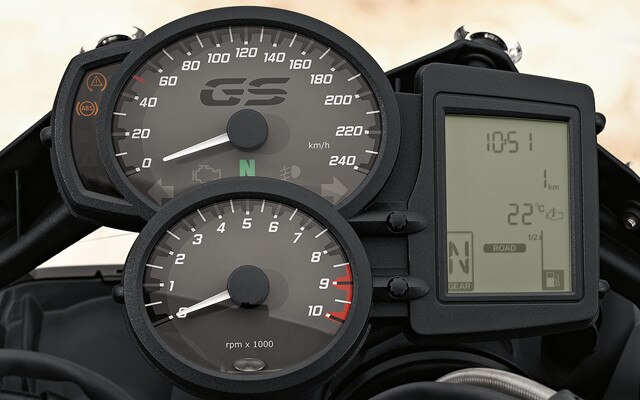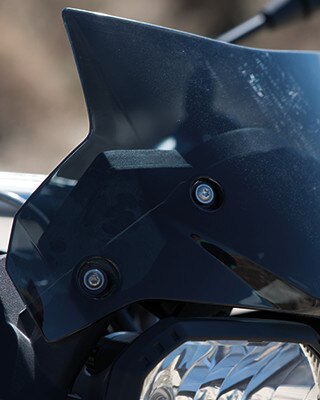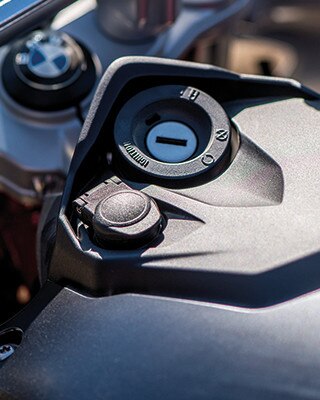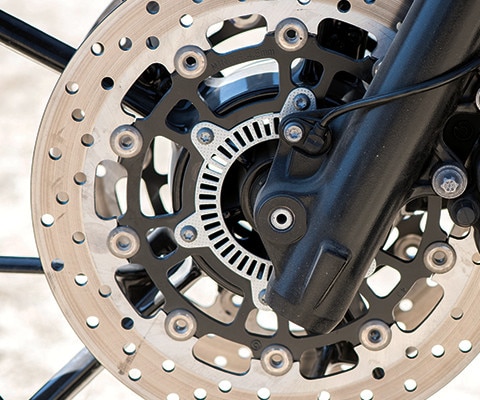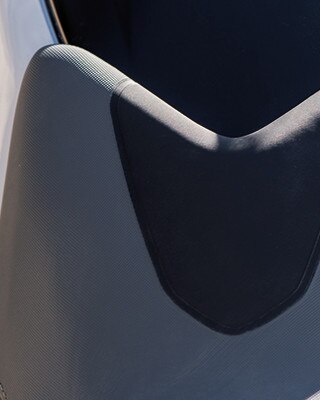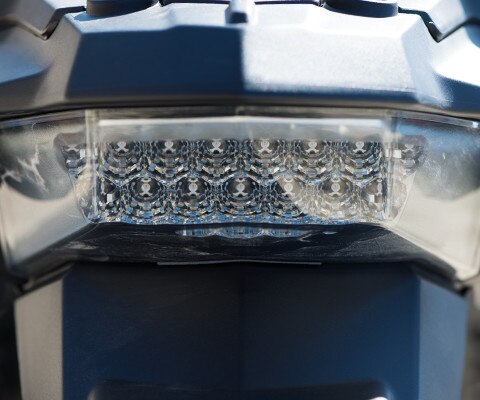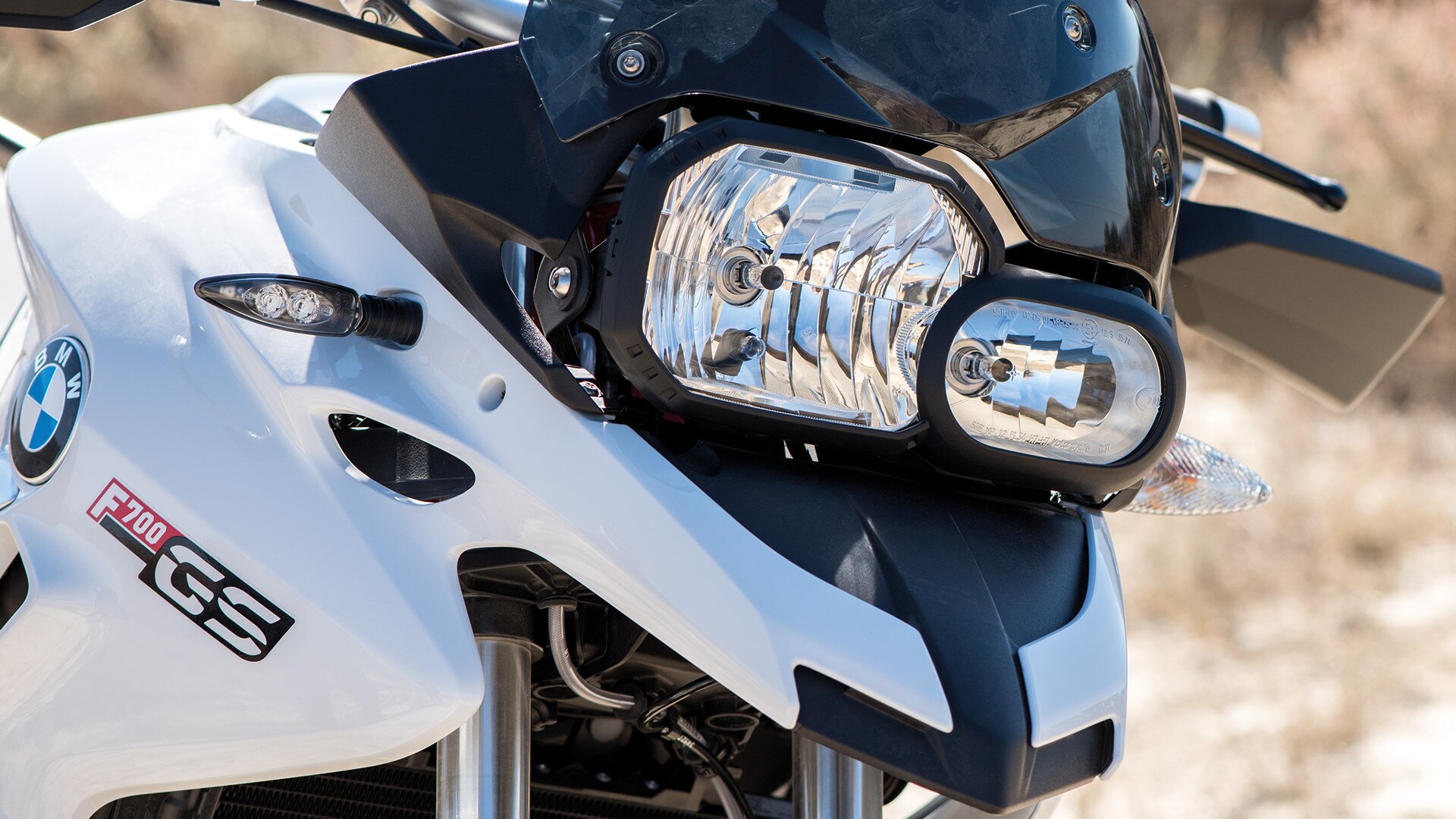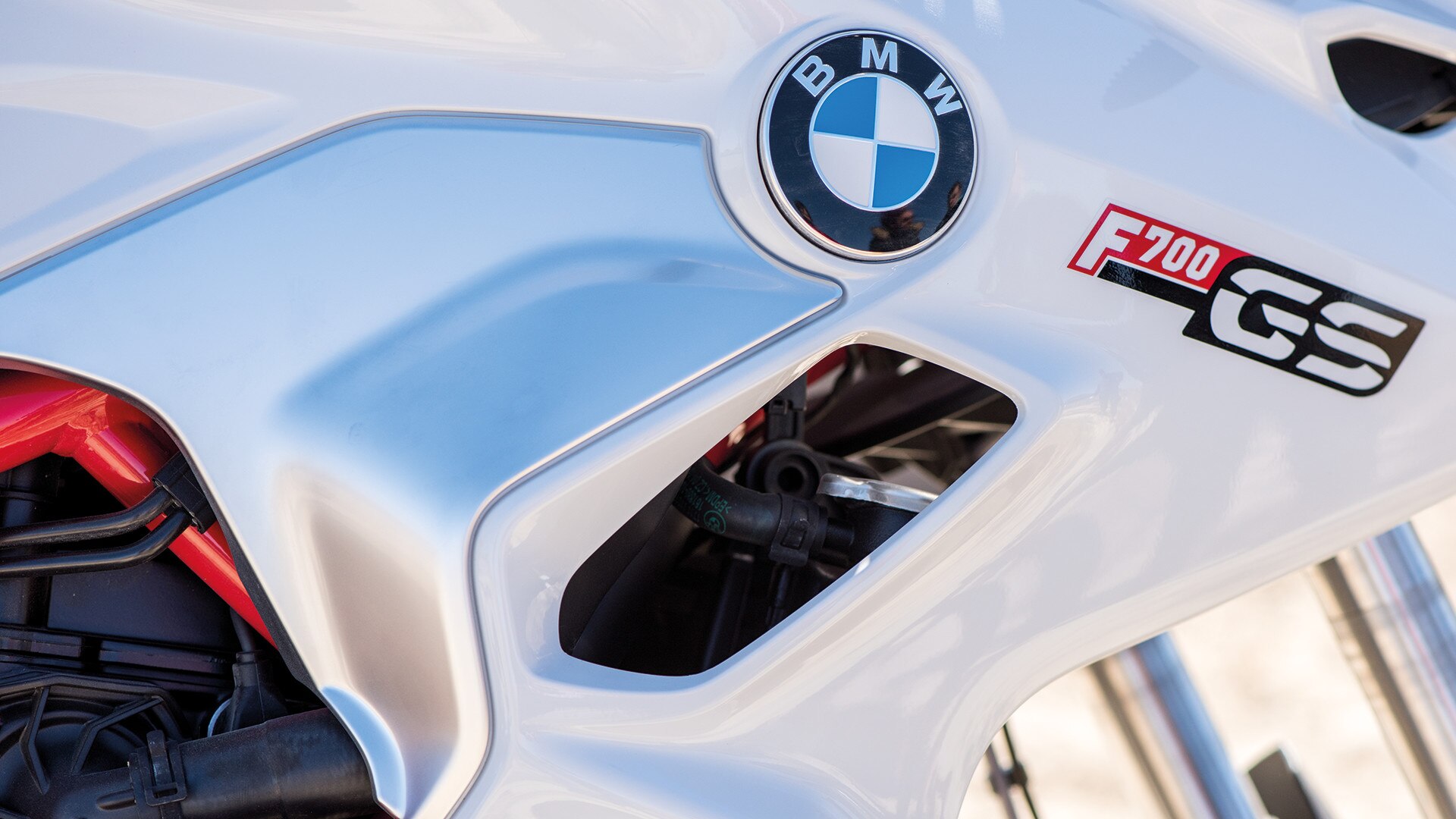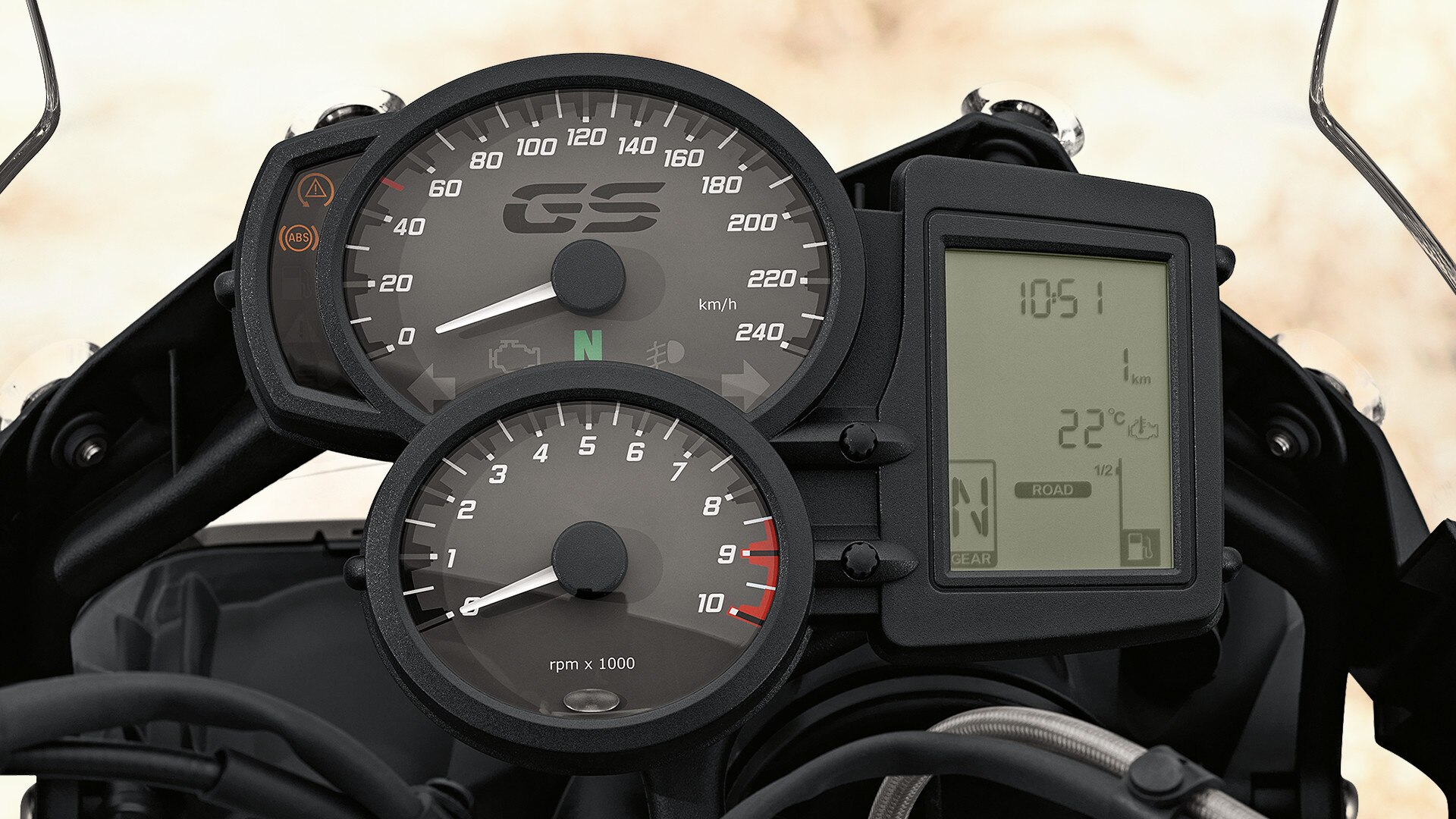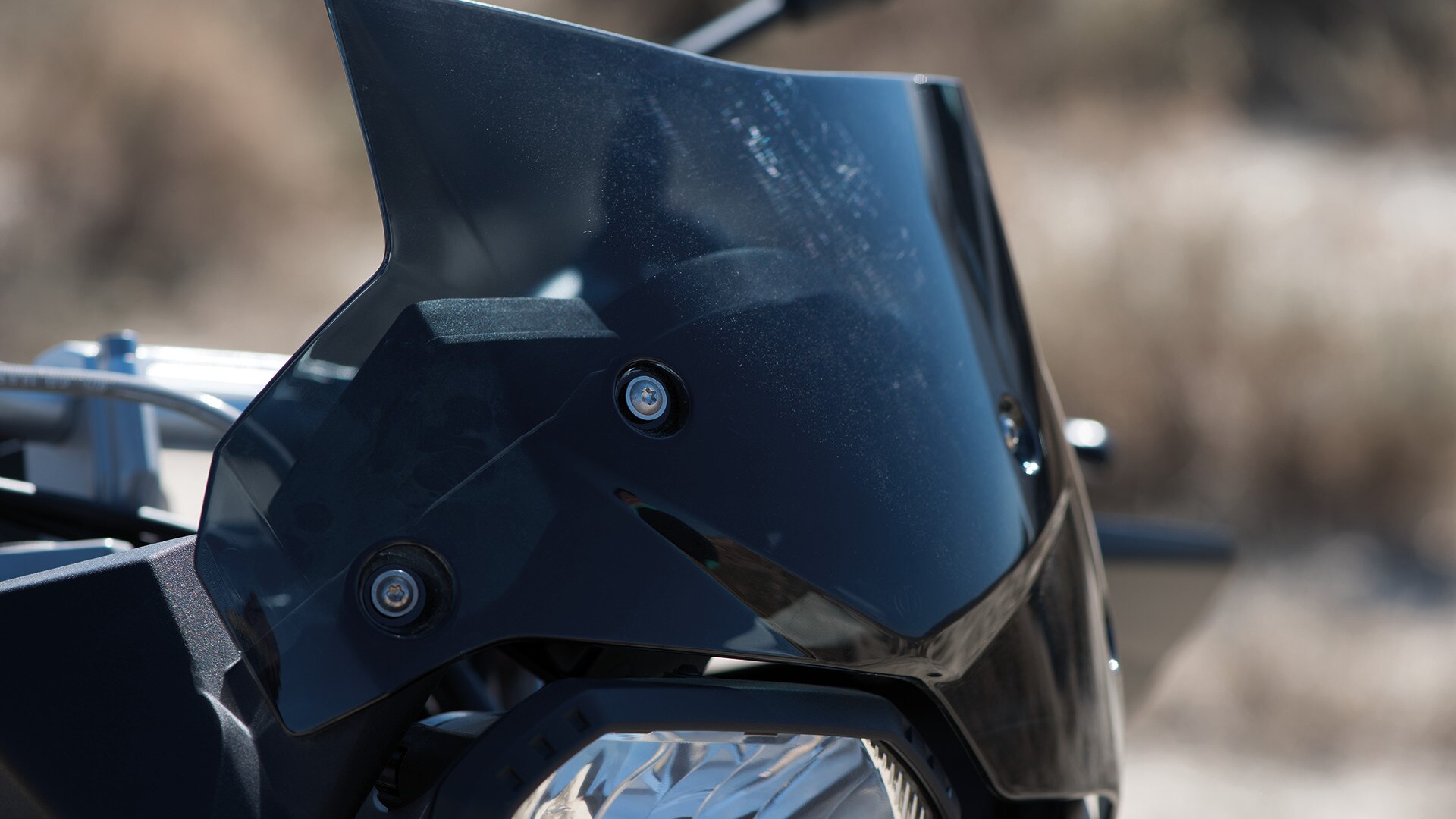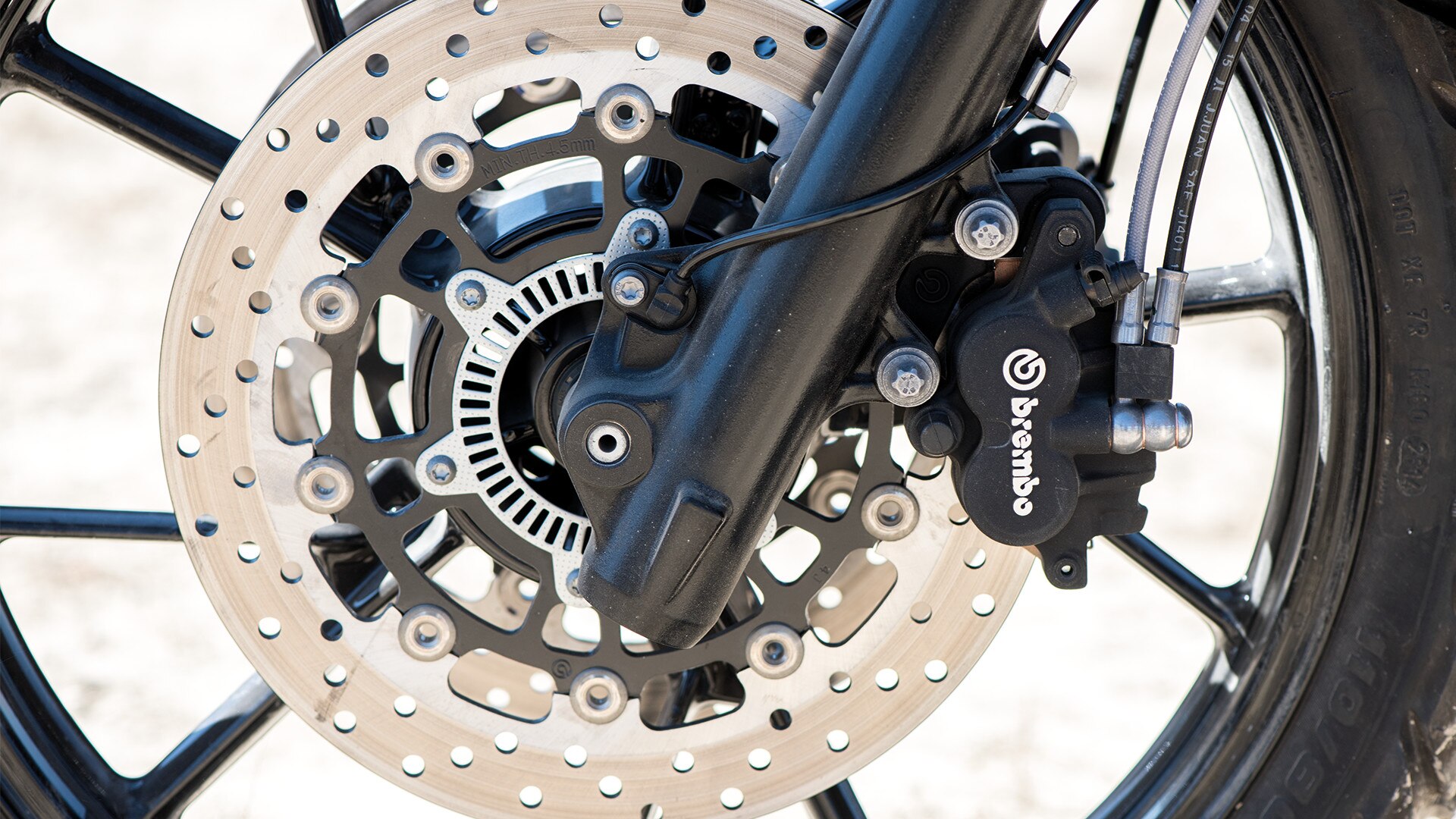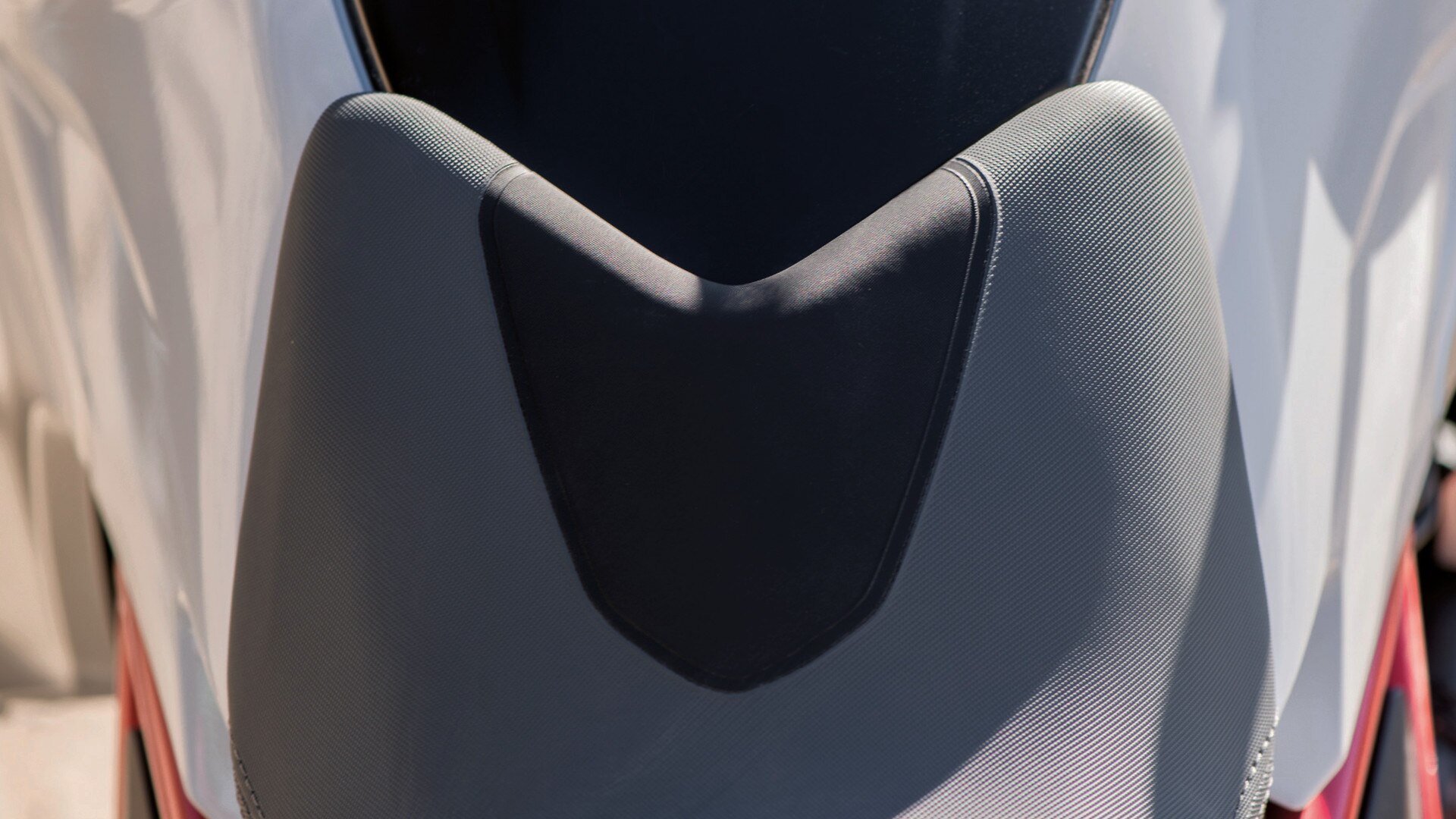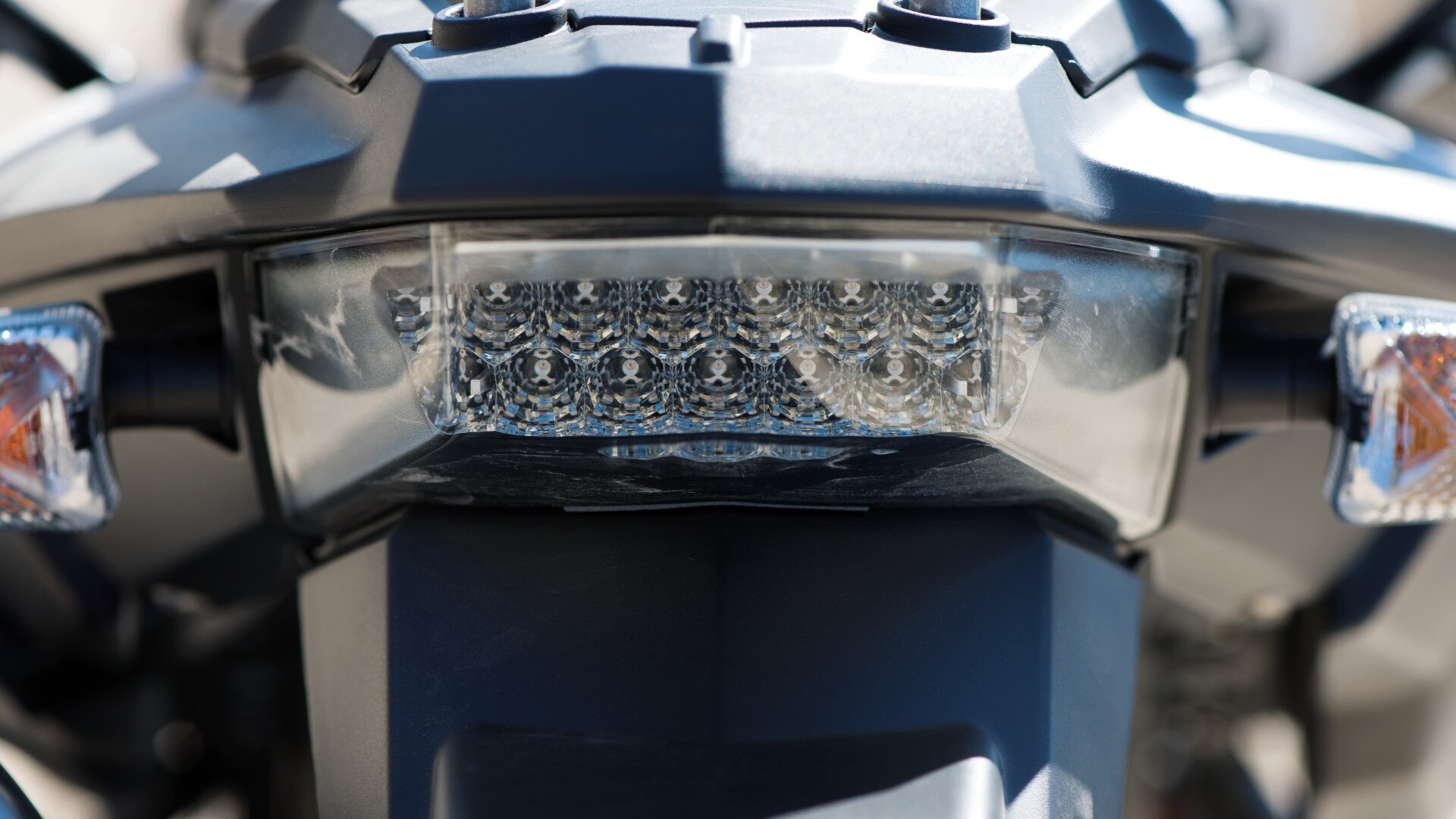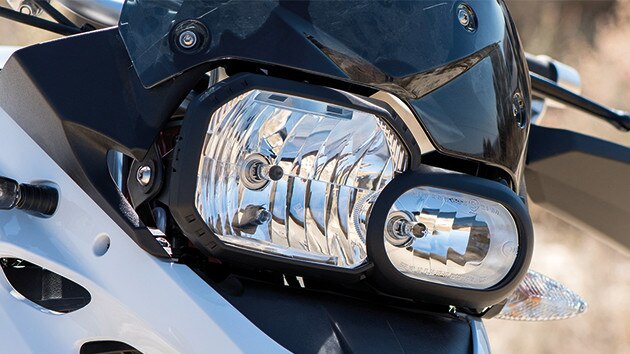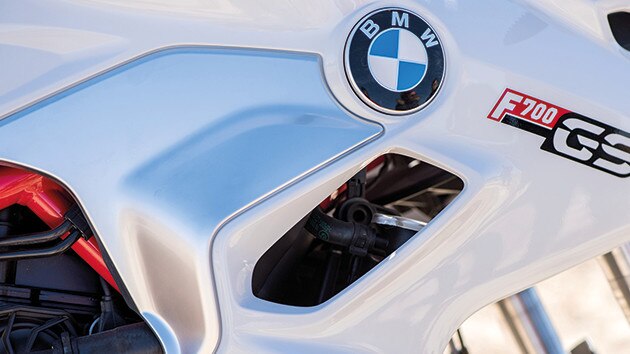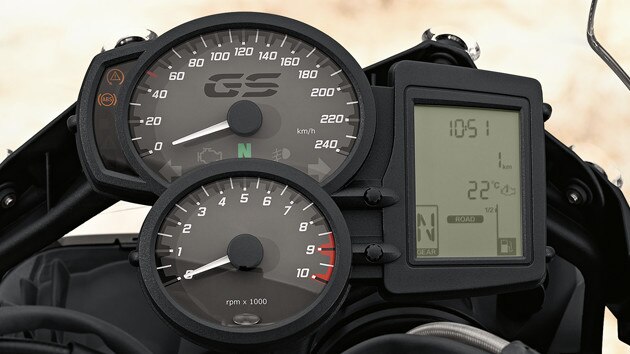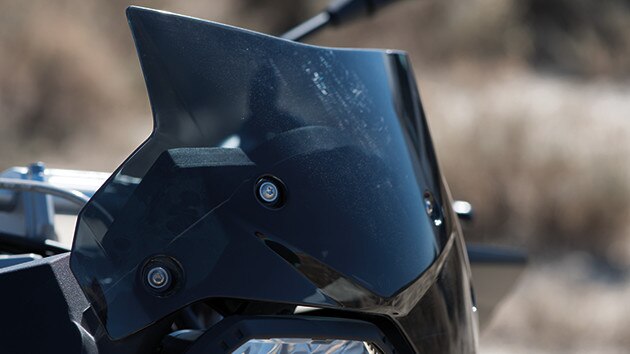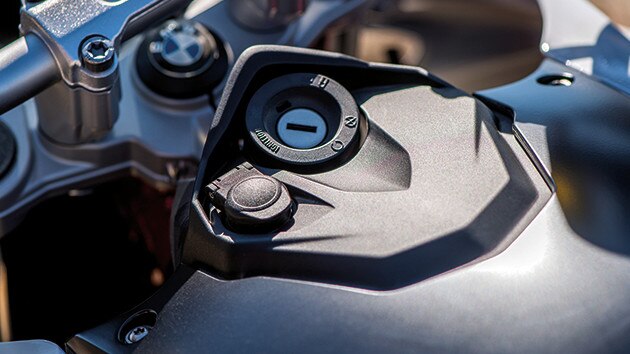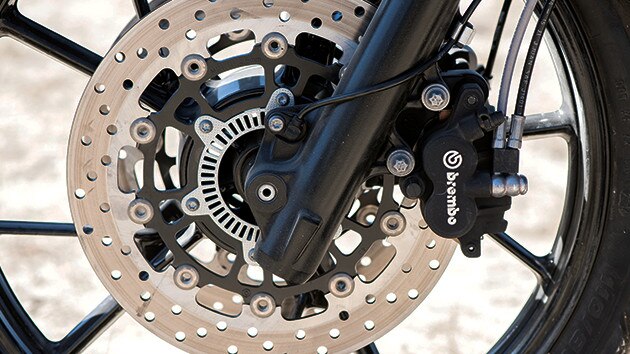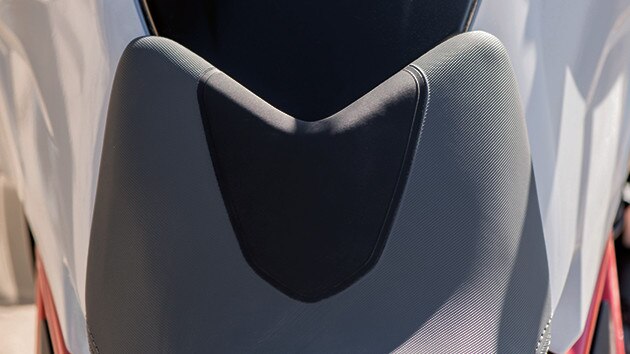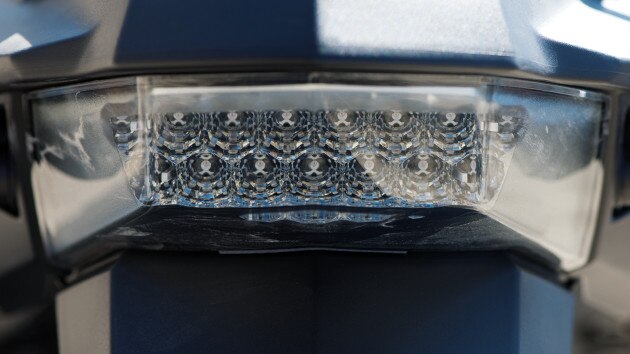 More technology for more safety.
More technology for more safety.
Thanks to the Ride-by-Wire electronic control system, you can control acceleration and deceleration more easily. Operating the accelerator is physically easier since there is no mechanical transmission. For safety when braking, the standard compact and light BMW Motorrad 2-channel ABS. The optional ASC (Automatic Stability Control) controls and optimizes power transmission and prevents rear wheel spin – on wet surfaces, for example. When offroad, both systems can either be switched off or adjusted to the requirements of familiar routes using Pro Enduro riding mode. As standard, the riding modes road and rain are available.
+ Read more
A seat to suit the rider.
A seat to suit the rider.
In order for every rider to have the most fun possible while riding the F 700 GS, there are a variety of possibilities for individually adjusting seat height. There are four seats and a low-slung option, meaning that a total of five different seat heights between 765 mm and 860 mm are available.
+ Read more
Discover the Spirit of GS
And on and on.
The world has no limits.
Pack your bags and embark on a journey into the unknown. We are curious and know that adventure awaits around every corner. Every mile reveals the undiscovered, every second lends us new perspectives, and every sight ingrains a picture in our memory. We grow with every experience, every friendship, and every adventure – that's the #spiritofGS. Get to know the people behind the "spirit of GS". Try out the GS yourself or experience GS Action at GS Experience. And for all those who are currently in the middle of an adventure, tell us about it and share it with us under #spiritofGS.
Read more