* Prices are Inclusive of 15% VAT. All prices, availability and specification are subject to change without notice by BMW Motorrad South Africa.

All motorcycles are supplied only with equipment required by law (e.g. reflectors as per Euro 4 standard). Illustrations on this website may differ from this.
All motorcycles are supplied only with equipment required by law (e.g. reflectors as per Euro 4 standard). Illustrations on this website may differ from this.
The BMW F 800 GS.
On-road and off-road have been so close together.
Challenges? Yes! Compromises? No! This is the motto of the BMW F 800 GS – the sportiest member of the large GS family. The motorcycle is continuing its long success story, and impresses with its enormous versatility for both on and off-road journeys. Simply an incredibly versatile enduro with a sports pedigree.
The design of the F 800 GS
Choose your style.
You can adapt the F 800 GS to suit your personal preferences, with its two different basic colours and a style that includes a colour design with matching accessories.
In addition to its sporty character, its high-quality design is striking. The new radiator cowl with its galvanised look lends the F 800 GS a special quality and a more powerful appearance. Details such as the GS model inscription in its new stencil format point to its family connections with the R 1200 GS. And the Exclusive style lets you give your F 800 GS an elegant, sporty and understated appearance.
+ Read more
High-revving engine.
High-revving engine.
The extremely efficient, water-cooled two-cylinder four-stroke engine with 63 kW (85 hp) and 83 Nm at 5,750 rpm provides for plenty of riding pleasure – on-road or off-road. A reduced-power version with 35 kW (48 hp) is also available - ensuring that holders of EU driving licences under 25 can also enjoy driving a real GS.
+ Read more
Experience the sound of the F 800 GS
The highlights of the F 800 GS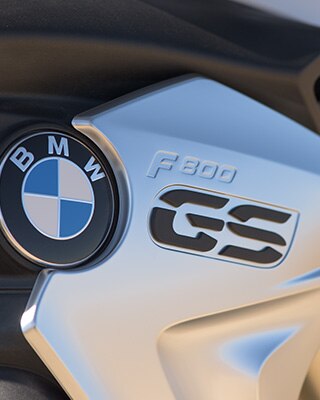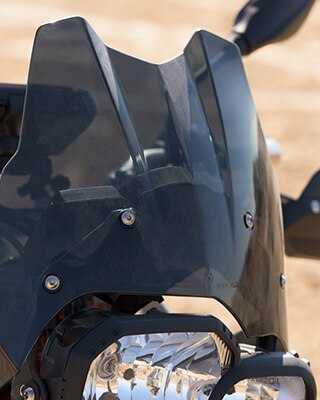 Optimised positioning of the tank in terms of the centre of gravity.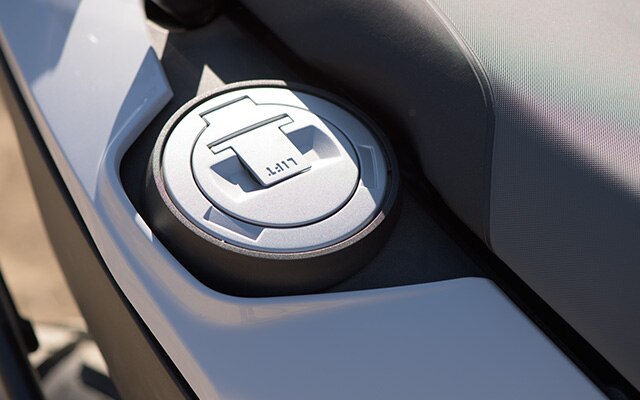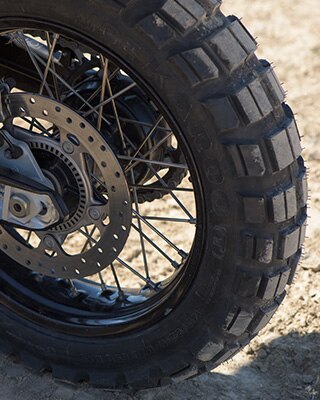 Ignition lock in an attractive design.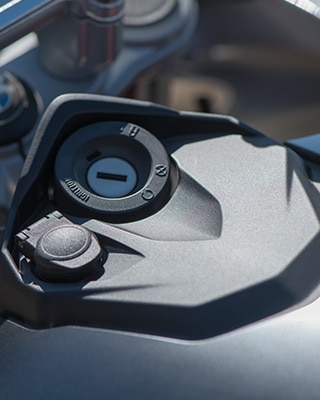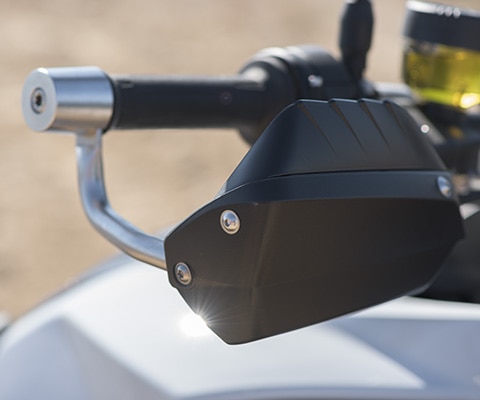 Saw tooth in galvanised look.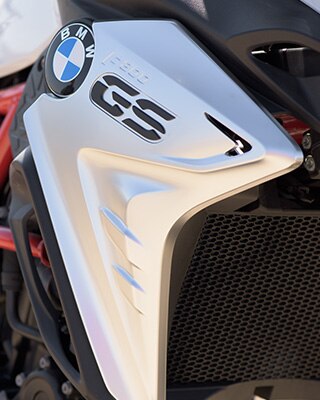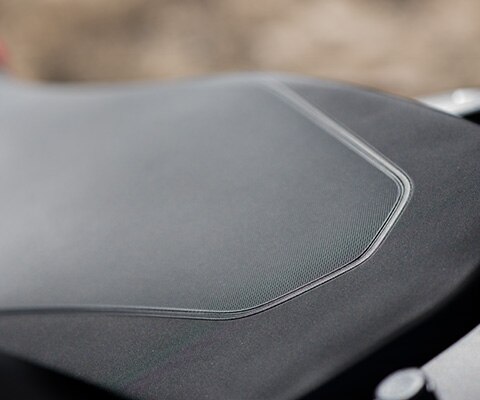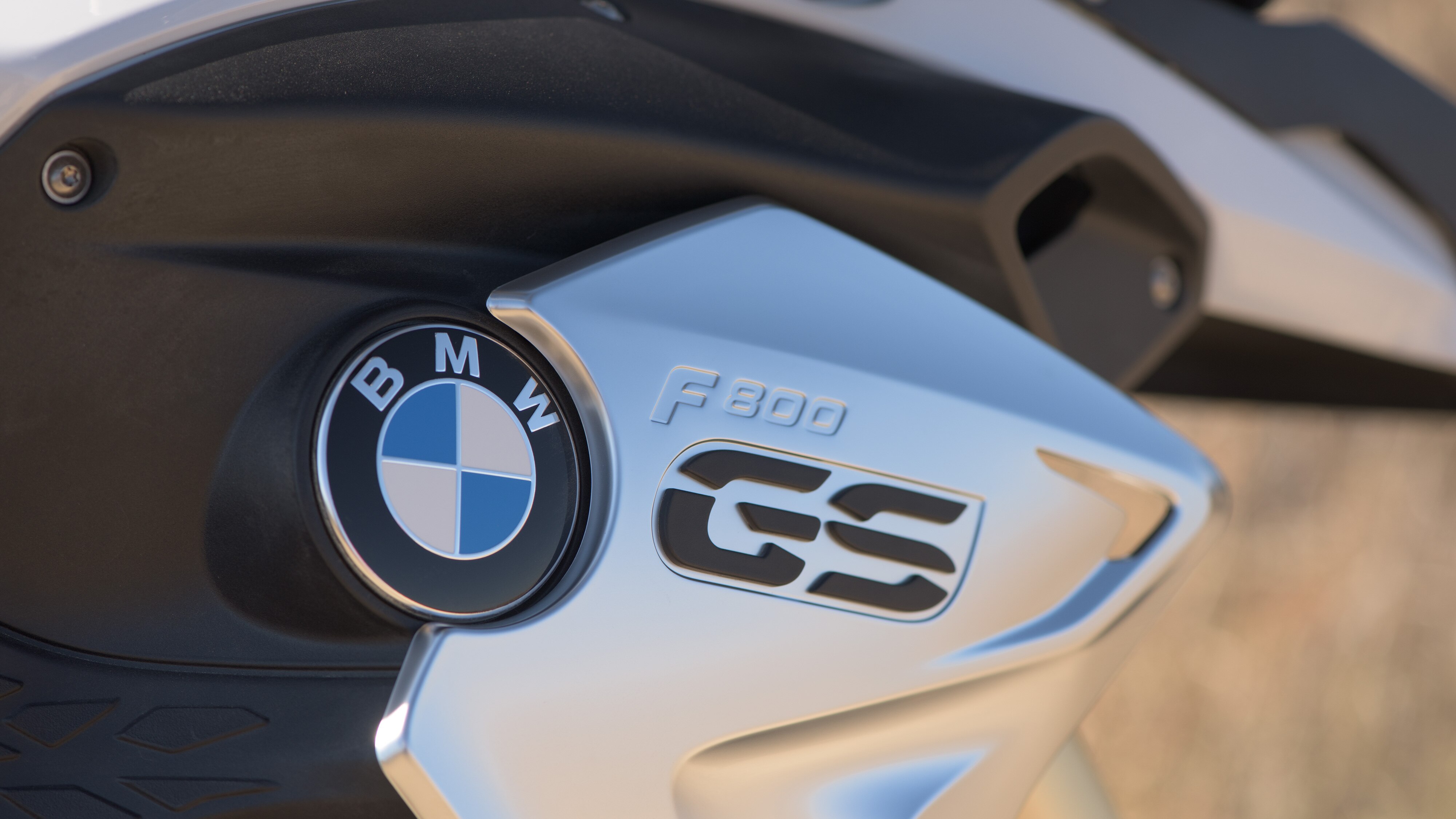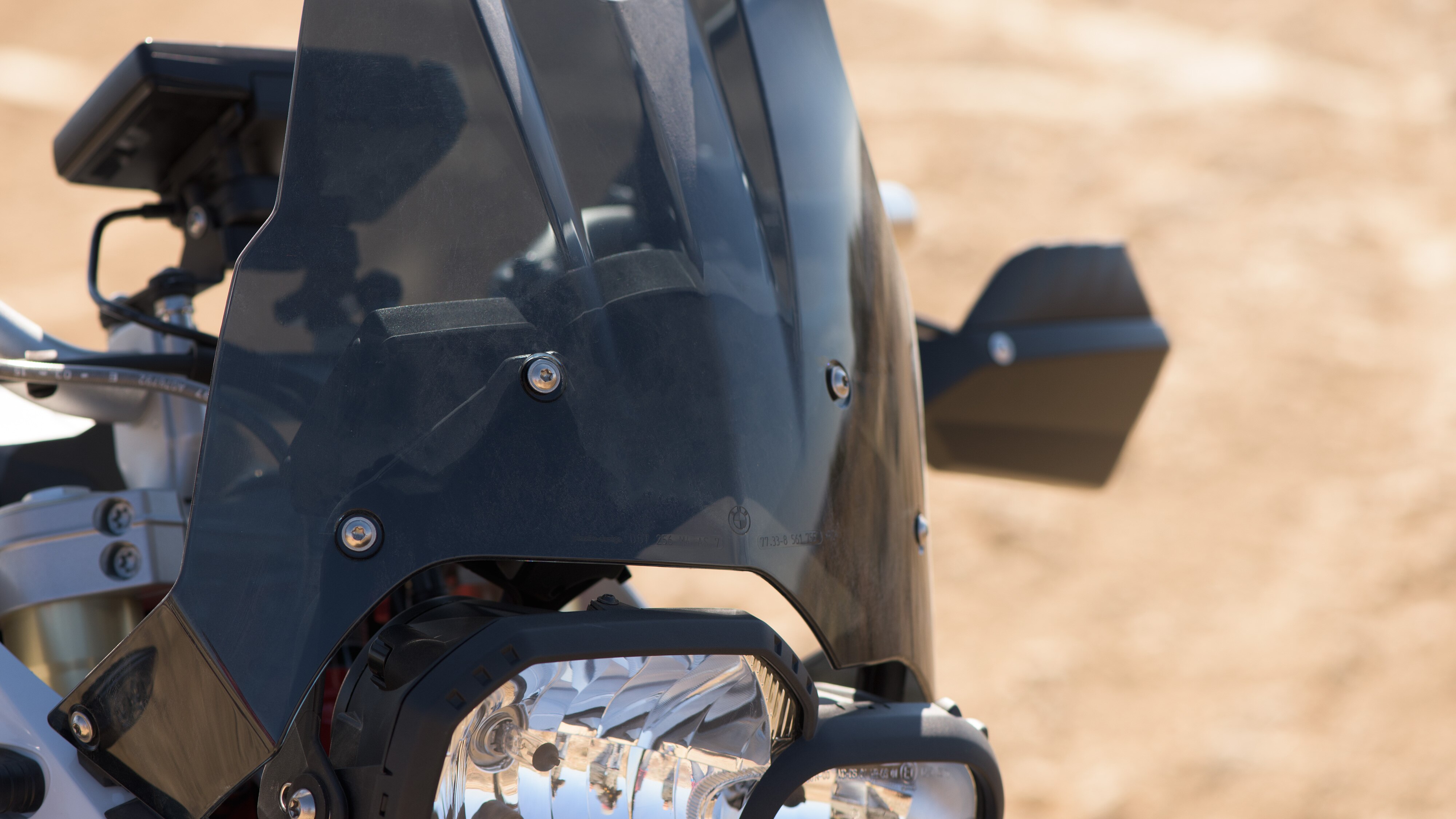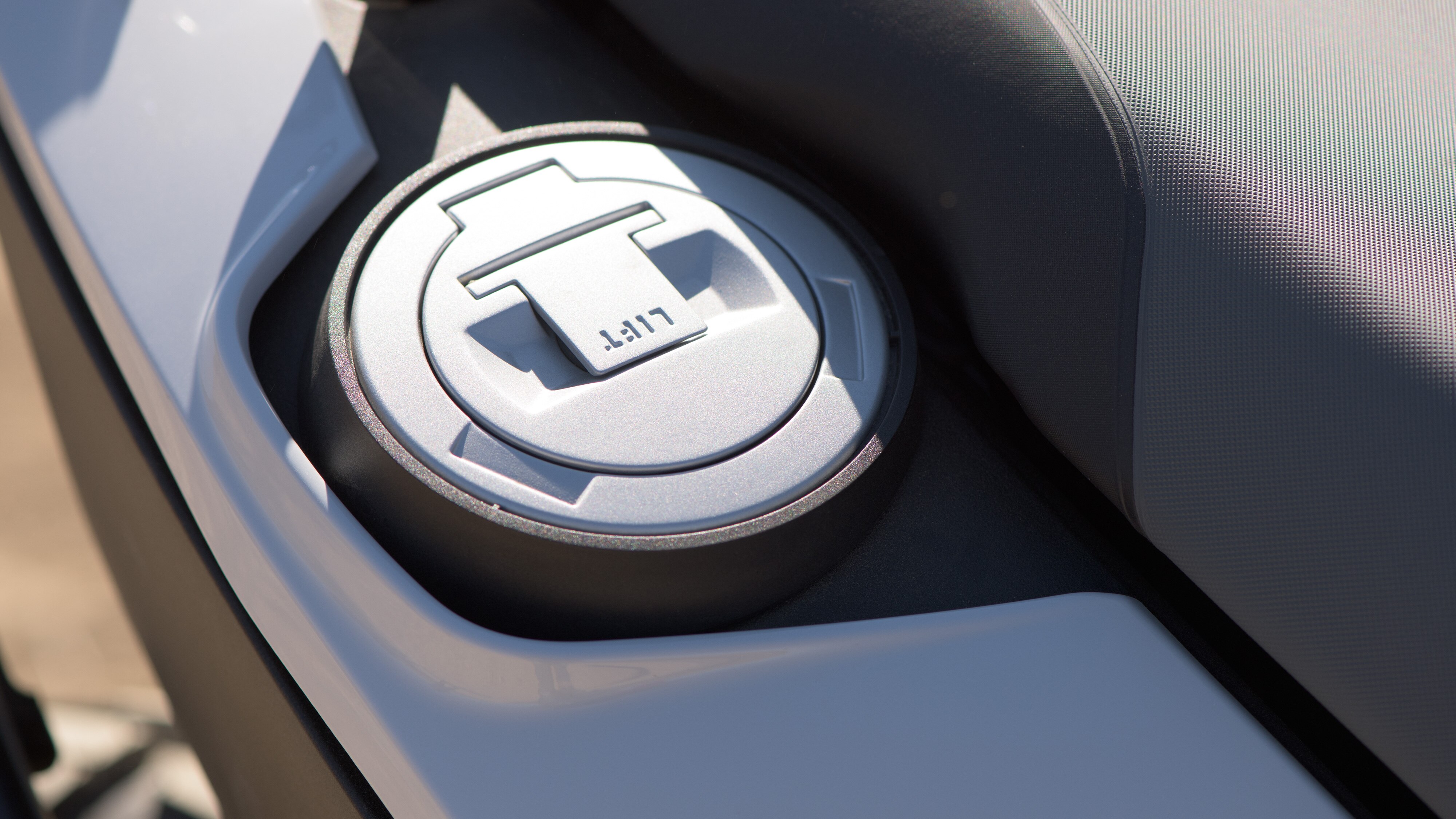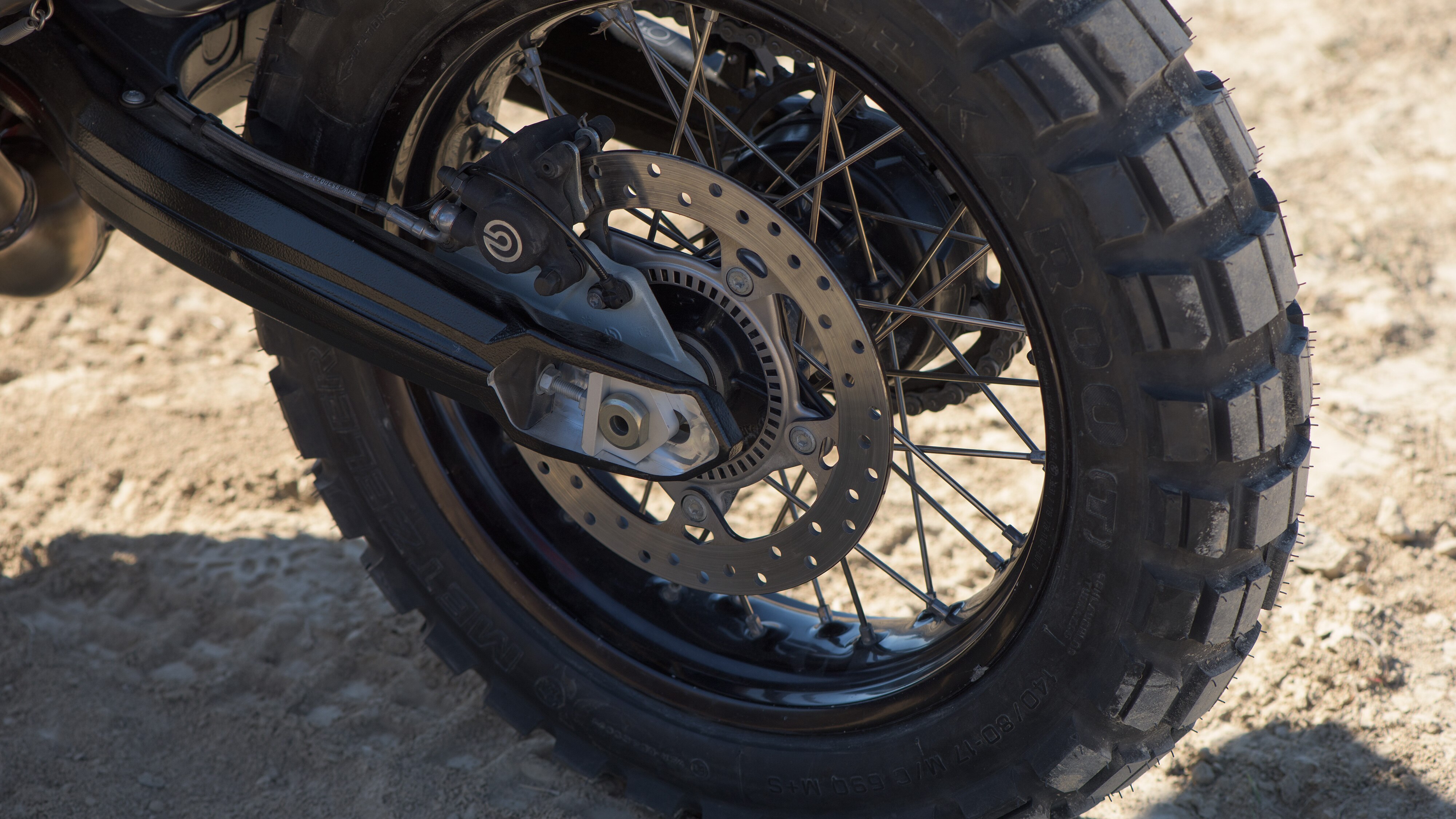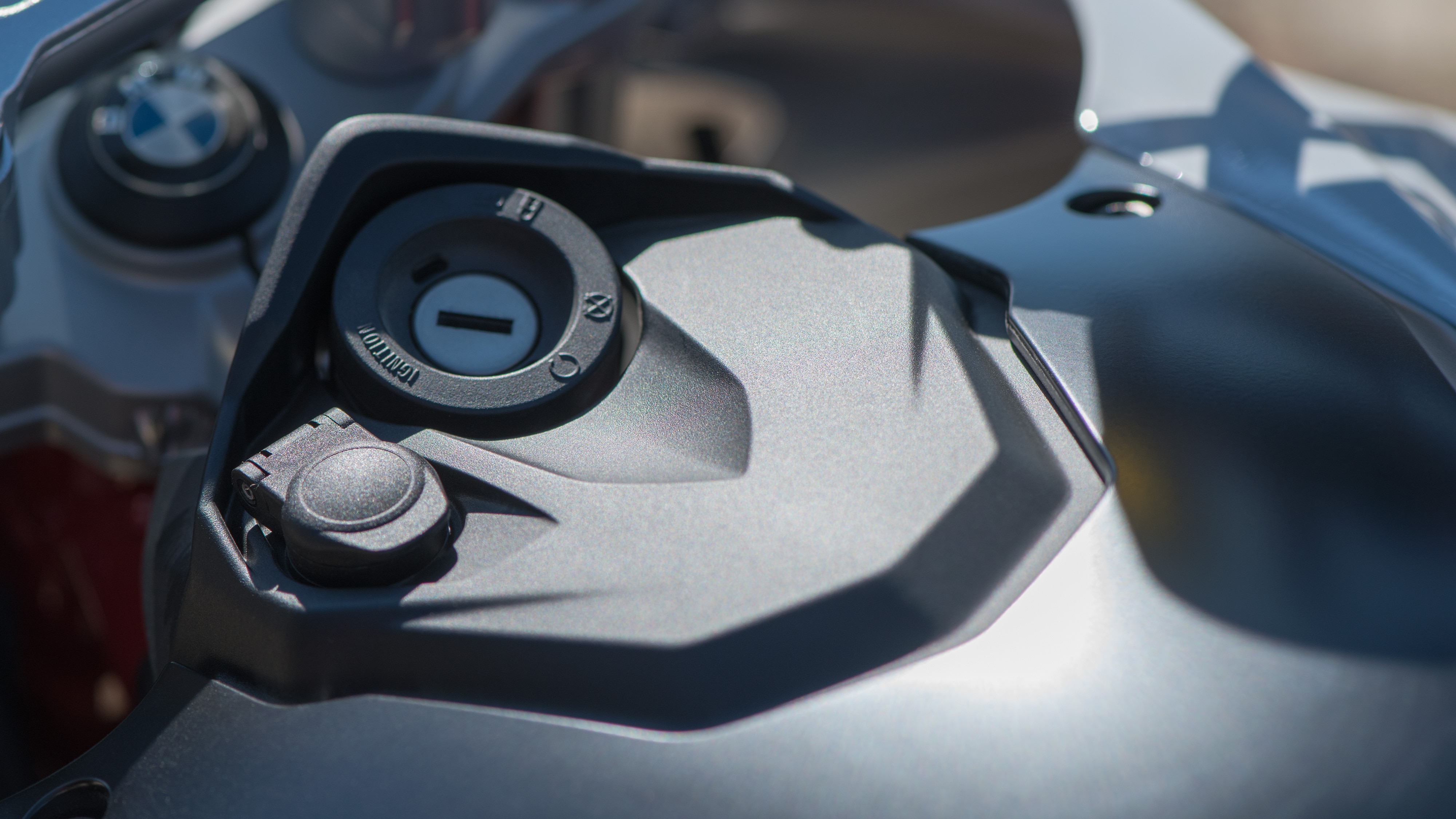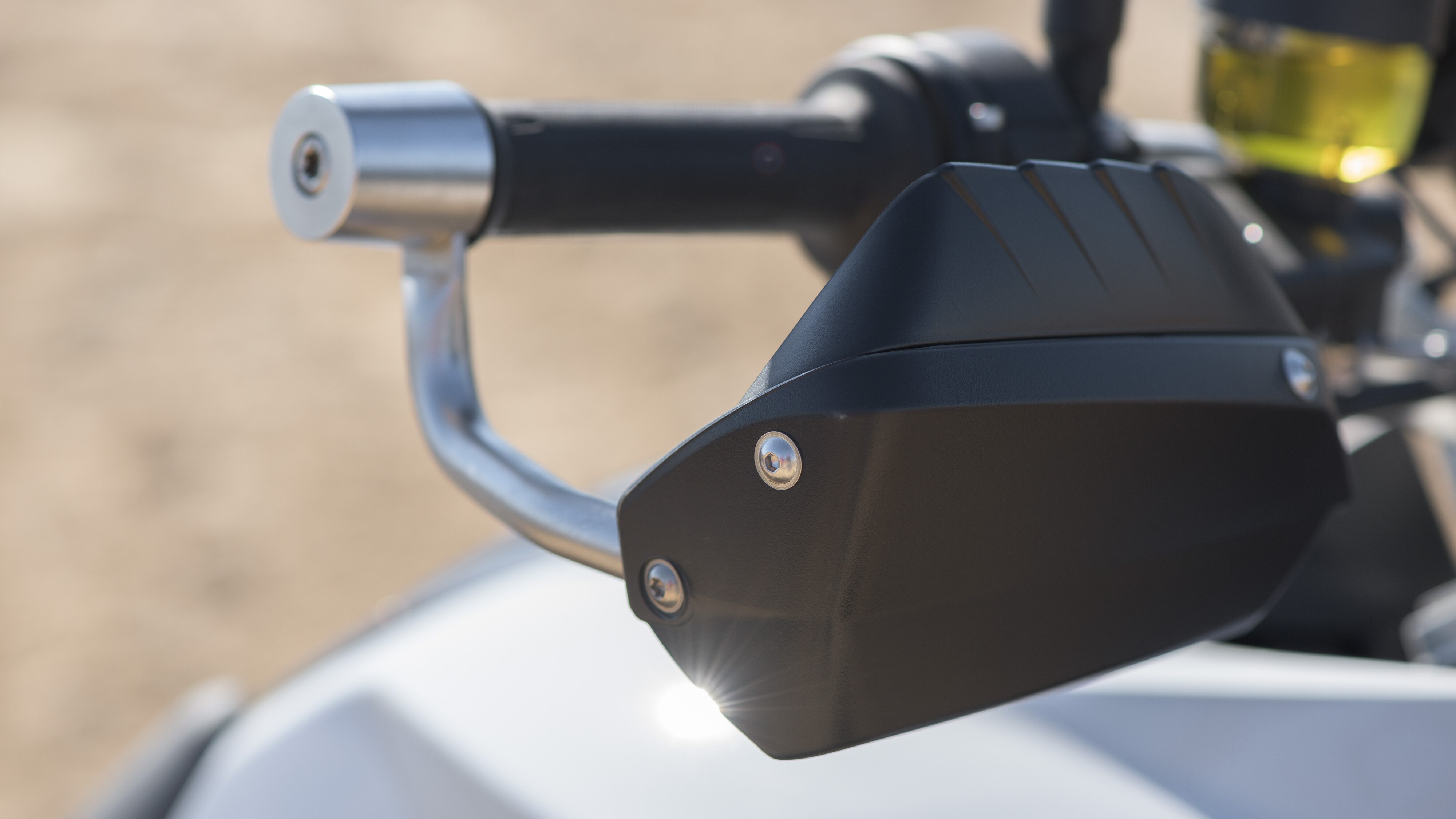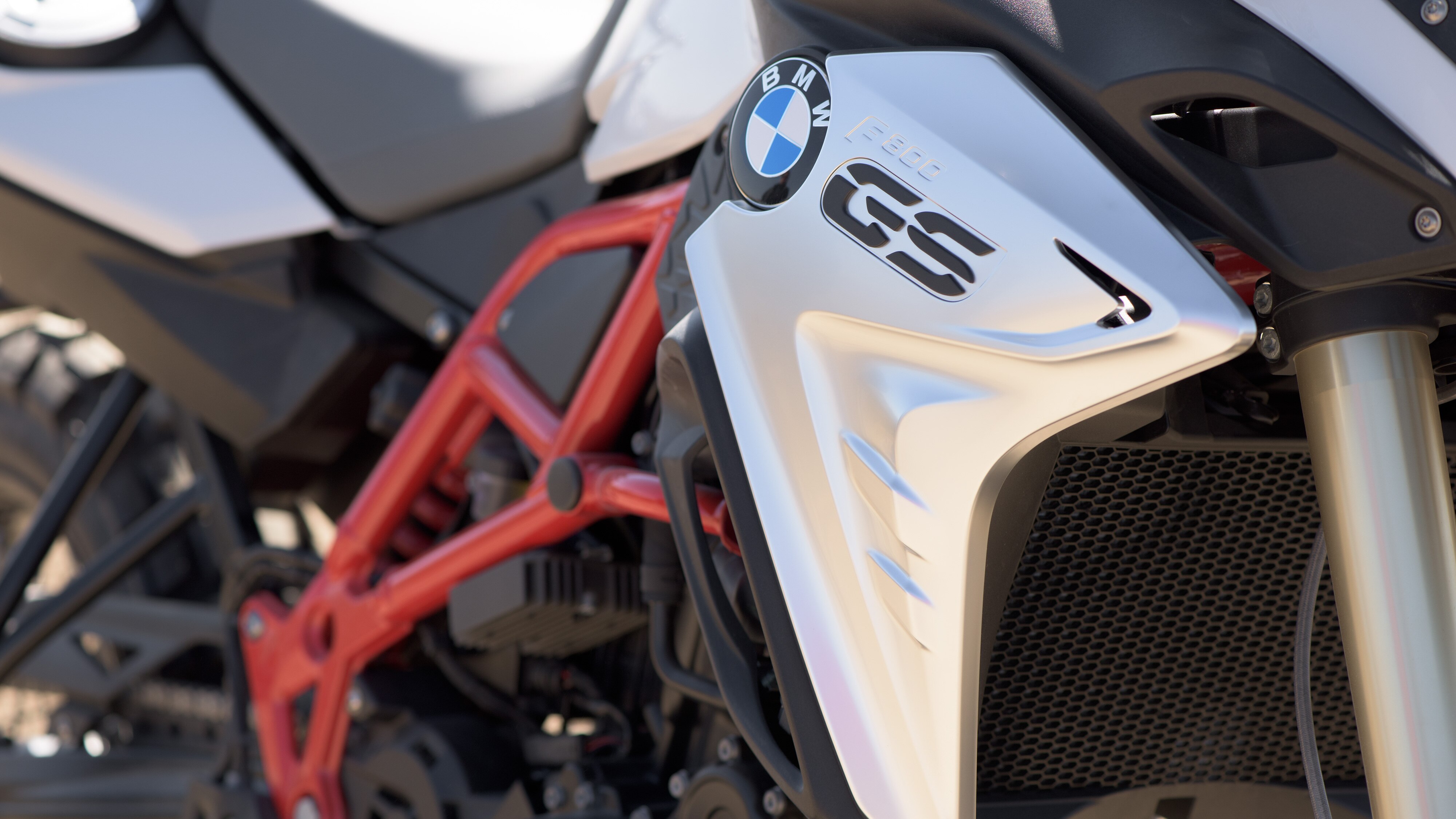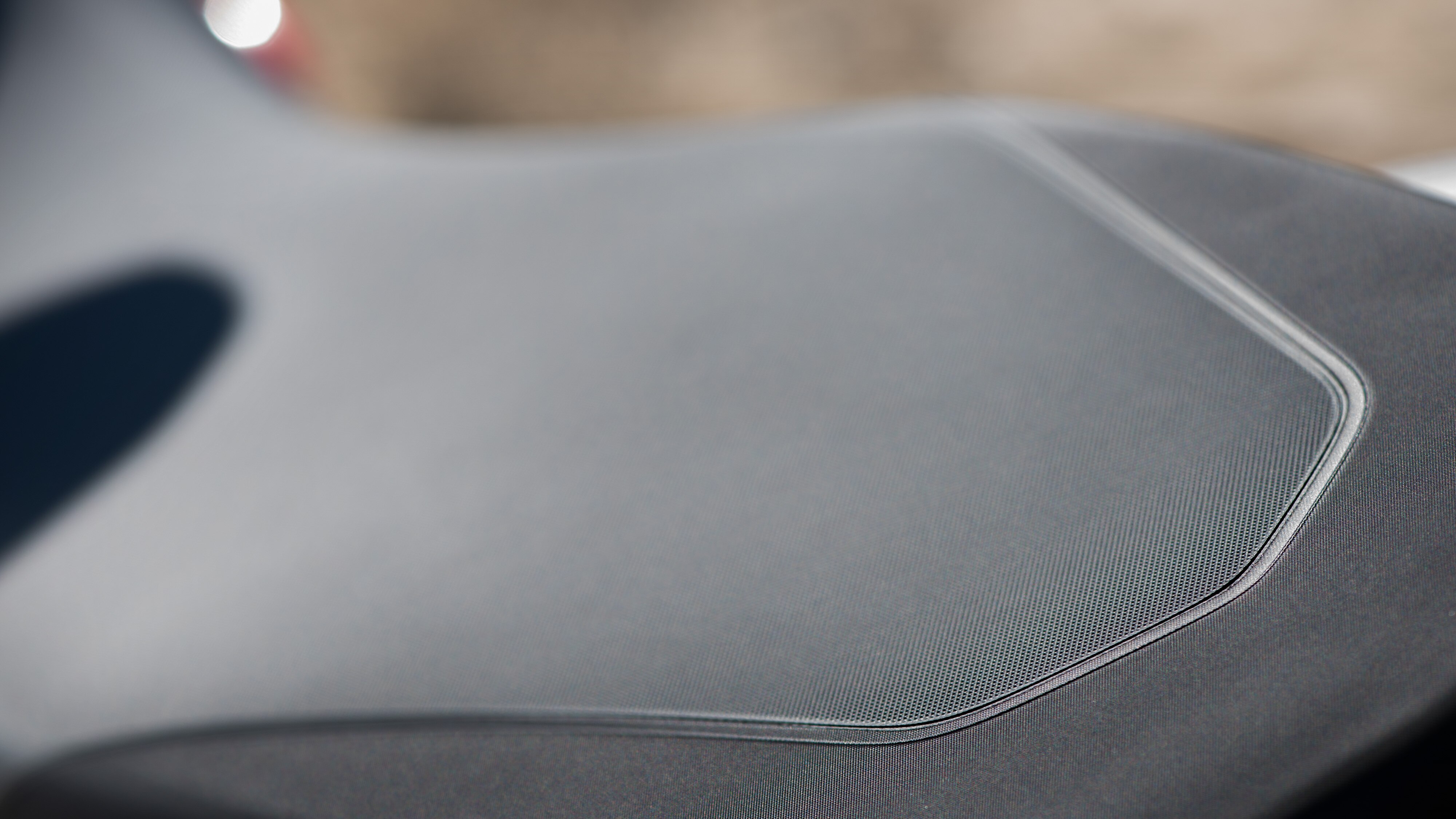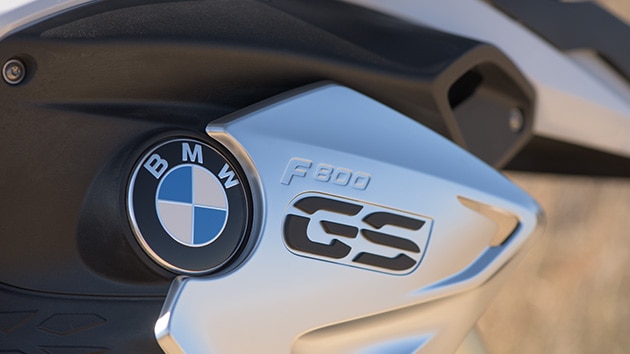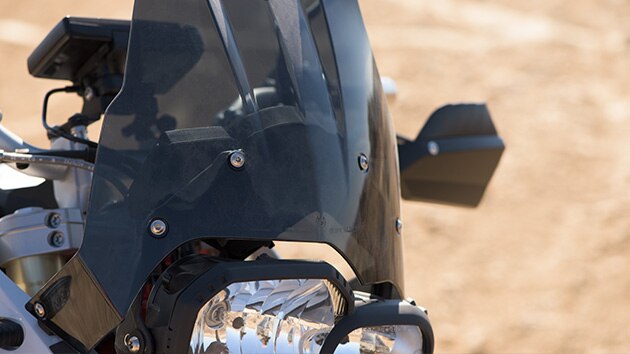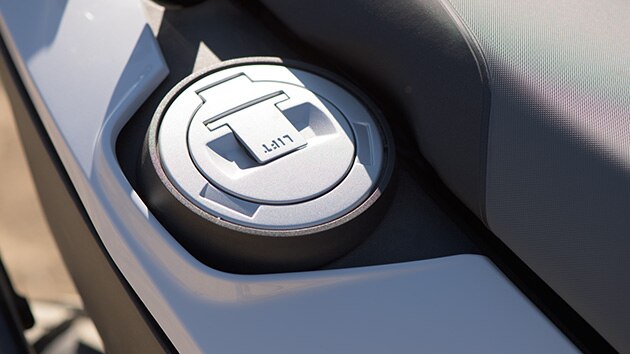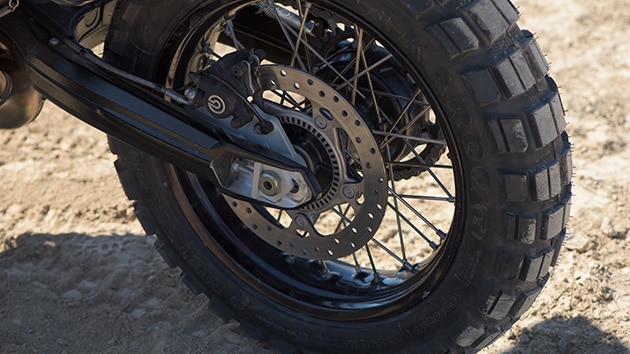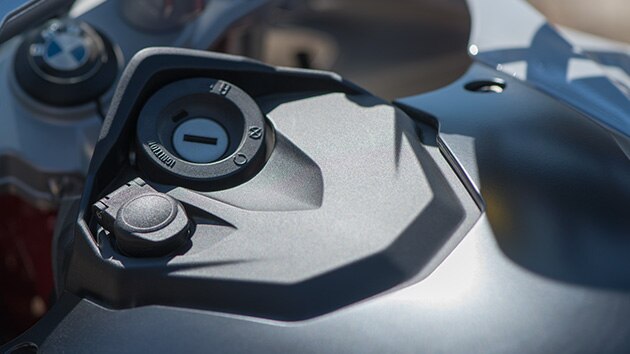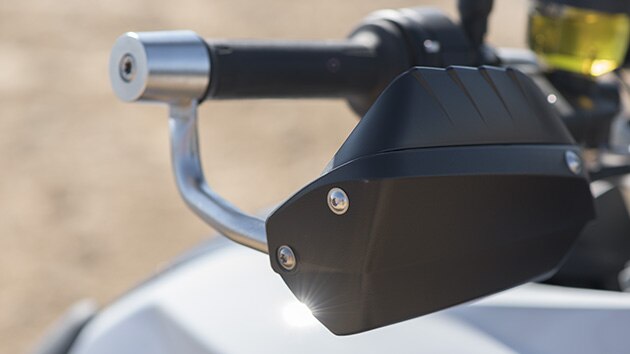 Riding fun for everyone.
Riding fun for everyone.
Find the F 800 GS that suits you best. We provide a wide range of possibilities to adjust the seat height to suit you. There are four seats which can be low-slung if desired. Making five different seat heights from 820 mm to 920 mm possible.
+ Read more
More technology for more safety.
The Ride-by-Wire electronic control system gives the rider much finer throttle control. The Rain and Road driving modes are standard features. The extra Enduro and Enduro Pro modes make the GS even more multifunctional. With ABS as standard and ESA and ASC as an option, your ride will not just be safer, but also comfortable.
+ Read more
BMW Motorrad ABS as standard.

The classic BMW Motorrad ABS comes as standard with this series.Regardless of whether you're a novice or an experienced rider, this safety feature makes braking easier and safer in the wet, in emergency situations, when you're riding with a passenger and when you're carrying luggage – basically, in any conditions. This gives the rider the optimum stopping distance at all times without the risk of falling due to the wheels locking. For offroad use, the ABS can simply be switched off.

ASC and ESA for a boost in safety and comfort.

The optional ASC traction control (Automatic Stability Control) also increases safety. Depending on the road conditions, it limits the drive torque of the engine, thereby significantly increasing active driving safety in borderline situations. The system can of course be switched off for off-road use.

The ESA (Electronic Suspension Adjustment) not only provides more comfort, but also a safer feeling on the road.

Riding modes "rain" and "road" and "Enduro" and "Enduro Pro"

The "Rain mode allows a soft throttle response is. The ABS control is set for road operation and the automatic stability control ASC is configured for road operation with a low friction coefficient. In "road" mode, the throttle response is optimised, the ABS configured for road operation and the ASC for a high friction coefficient.

You can also get the riding modes "Enduro" and "Enduro Pro" as special equipment. A soft throttle response characterises the "Enduro" mode. In addition, the control characteristics of ABS and the automatic stability control ASC are configured for light offroad use with road tyres. As a dedicated offroad rider, you can also take the "Enduro Pro" mode, which offers optimised throttle response with ABS and ASC regulation configured for operation with offroad tyres. For even more control when offroad. What is more, the rear wheel ABS is deactivated in this mode, allowing you to perform flawless braking drifts.
On the Road with the F 800 R
From Asia to the Alps.
A journey to BMW Motorrad Days.
Each year, motorcycle enthusiasts from all over the world make a pilgrimage to the Alps. Their destination? The renowned motorcycle festival in Garmisch-Partenkirchen: BMW Motorrad Days. Even though the event is not until July, one BMW rider is already on his way – all the way from Thailand. Prasit Aphiphunya, 47, left Bangkok on 22 April and rode to Russia via Mongolia. In this exclusive interview he tells us more about this impressive journey on his BMW F 800 GS.
Read more