R 1200 GS Adventure
from R 249 990.00*

* Prices are Inclusive of 14% VAT. All prices, availability and specification are subject to change without notice by BMW Motorrad South Africa.
All motorcycles are supplied only with equipment required by law (e.g. reflectors as per Euro 4 standard). Illustrations on this website may differ from this.
The BMW R 1200 GS Adventure.
Keeping the ideal grip on adventure.
Do you love extreme, long tours, even on bumpy roads? Do you enjoy stony paths or the wilderness? Whether it's asphalt, offroad, rocks or sand: the BMW R 1200 GS Adventure has the right answers to every challenge with its light, agile handling. A machine for all those who want to go to their limits - and grow beyond them. Or put more simply: a machine for the real adventure-lovers among you. Those who really want to put their superiority to the test in a new way every time and of course, having a great deal of riding fun in doing so.
The design of the R 1200 GS Adventure
Choose your style.
Two colours, two questions: how much do you desire adventure? And how much do you desire colour?
Design: eyes open and go!
The R 1200 GS Adventure shies away from no adventure. Least of all a challenge. And you can tell by looking at it. The first impression alone underlines its character: the design is powerful, robust and dynamic. Wind, weather and engine protection are remarkably carved out.
The visual focus of the machine is shunted towards the front. Complete with the weighty spray protection, the R 1200 GS Adventure looks positively aggressive. Always ready to tackle the next difficulty head-on. The weighty 30-litre tank emanates a powerful presence. And underpins the promise that you won't have to give up so easily – regardless of how heavily the odds may be stacked in your favour.
+ Read more
Twin-cylinder boxer engine
92
kW (125 HP) at 7,750 rpm
30
litre fuel tank capacity
Air/liquid-cooled four-stroke twin-cylinder boxer engine
Reliable and powerful.
Reliable and powerful.
Regardless of where you're off to: the R 1200 GS Adventure is always a dynamic companion. And inspired by the legendary boxer torque of 125 Nm and 92 kW (125 HP) from a water-cooled twin-cylinder four-stroke engine. Its cooling concept rests on a combination of air and liquid cooling. Resulting in efficiency, high torque and above all: reliability.
The wet clutch with anti-hopping function and the electric throttle make the R 1200 GS Adventure into the ideal companion to those for whom no way is too far – or two rocky.
+ Read more
Experience the sound of the R 1200 GS Adventure
The highlights of the R 1200 GS Adventure
Tank and engine protection bar.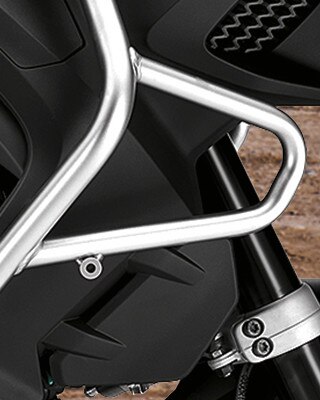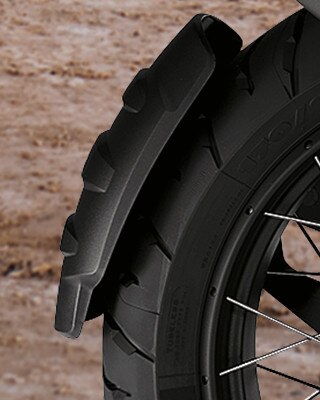 30 litre fuel tank made of aluminium.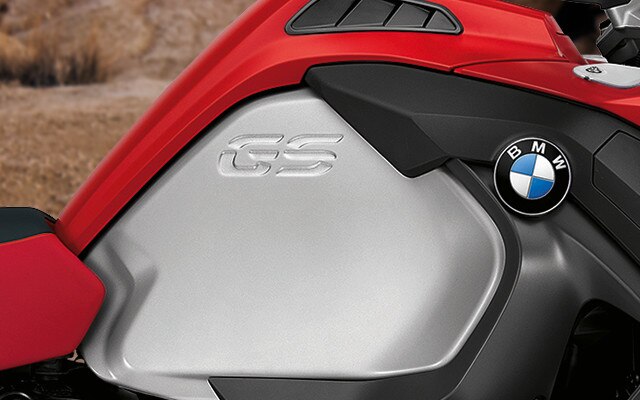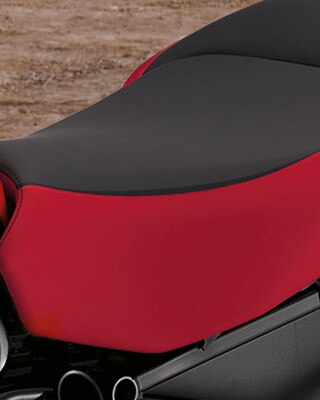 Practical storage compartment.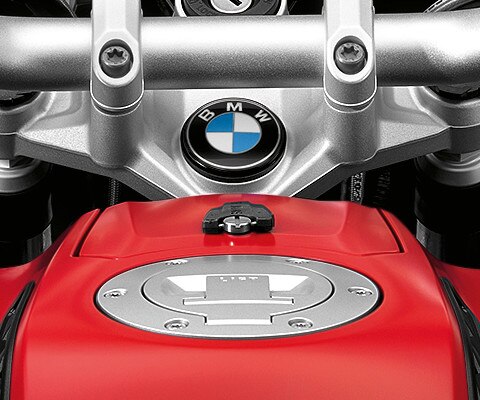 Stainless steel luggage carrier.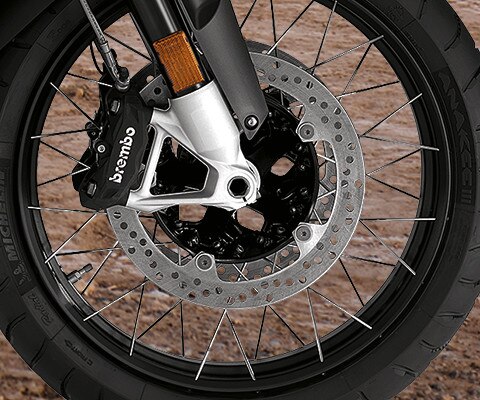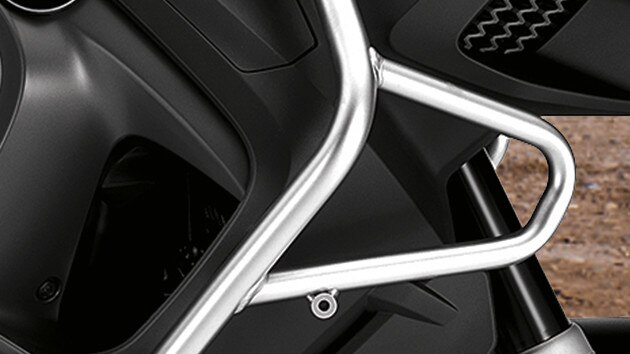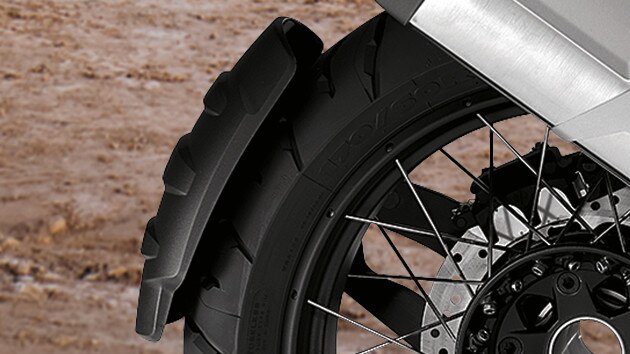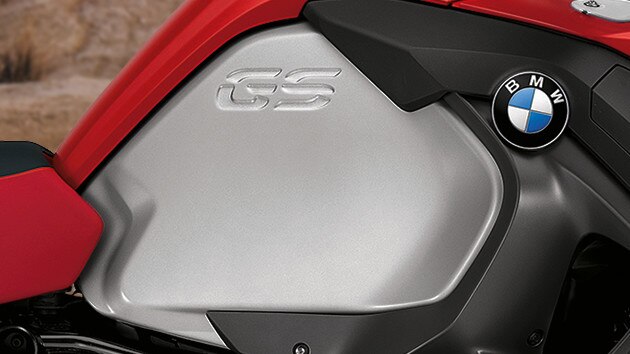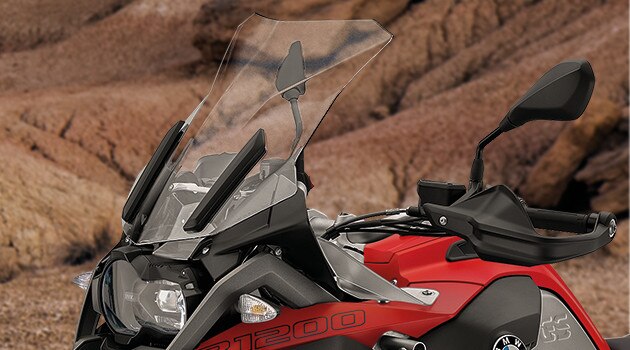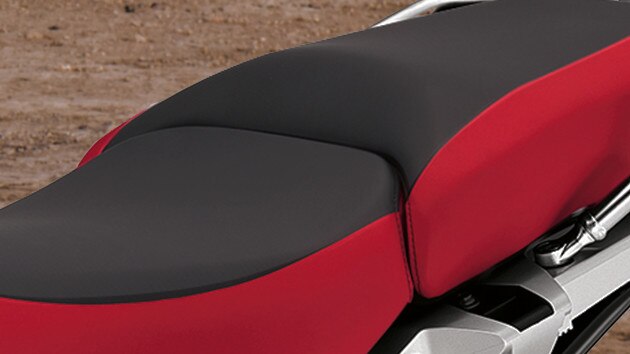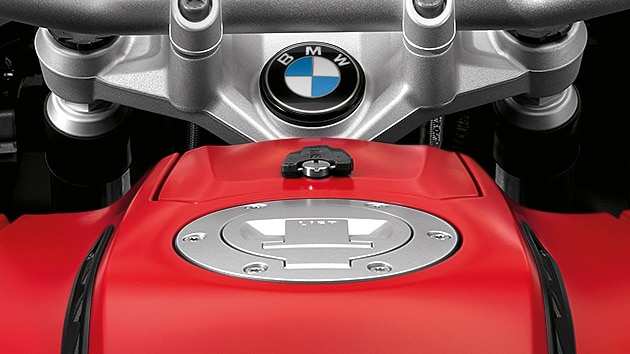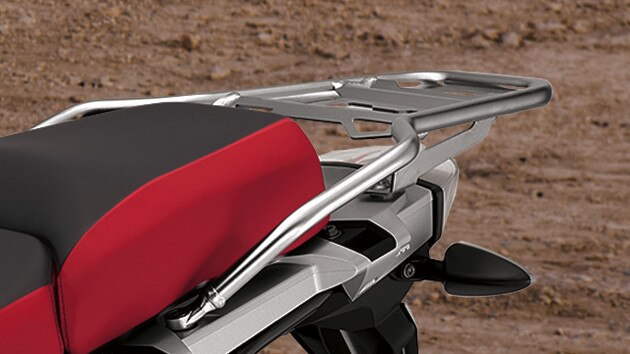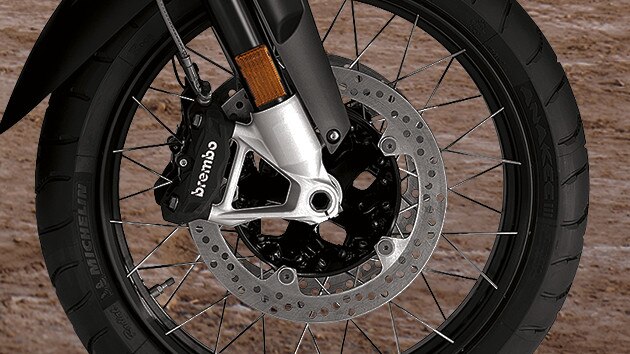 A lot of equipment. More riding fun.
A lot of equipment. More riding fun.
With the R 1200 GS Adventure, you can master any terrain. Because this Enduro leaves nothing to be desired with its practical equipment: two standard riding modes – "Rain" and "Road" – can be selected at the touch of a button and provide you with two completely different and ideally attuned types of riding characteristics. There are also other modes available as optional extras.
The tank volume of 30 litres makes you truly unstoppable on long trips without unwanted breaks. You also have an on-board computer as part of the standard equipment: for perfect navigation and the display of important data such as fuel level, speed and consumption. Just as practically oriented: above the tank there is a storage compartment. Meaning you have smaller objects at your fingertips immediately and all the time.
+ Read more
The classic BMW Motorrad partially integral ABS comes as standard with this series. Regardless of whether you're a novice or an experienced rider, this safety feature makes braking easier and safer in the wet, in emergency situations, when you're riding with a passenger and when you're carrying luggage – basically, in any conditions. This gives the rider the optimum stopping distance at all times without the wheels locking. For offroad use, the ABS can simply be switched off.

Electric throttle as standard.

Via an electric throttle system, the rider's request is passed on directly by a sensor on the throttle grip to the engine control and in turn the throttle valve. Resulting in once again improved controllability and response characteristics for even more control.

Riding modes "rain" and "road" as standard.

The "rain" mode allows a soft throttle response is. The ABS control is set for road operation and the automatic stability control ASC is configured for road operation with a low friction coefficient. In "road" mode, the throttle response is optimised, the ABS configured for road operation and the ASC for a high friction coefficient.

Pro riding modes with "Enduro" and "Enduro Pro" as special equipment.

A soft throttle response characterises the "Enduro" mode. In addition, the control characteristics of the Enduro ABS and the automatic stability control Enduro ASC are configured for light offroad use with road-adapted Enduro tyres. As a dedicated offroad rider, you can also take the "Enduro Pro" mode after inserting the coding plug, which offers optimised throttle response with Enduro ABS and Enduro ASC regulation configured for use with studded tyres. For even more control when offroad. What is more, the rear wheel ABS is deactivated in this mode, allowing you to perform flawless braking drifts.
Discover the Spirit of GS
A look back at the 2016 International GS Trophy.
Team South Africa wins the GS challenge in Thailand.
Manoeuvring motorcycles over dilapidated bridges, crossing rivers with the GS and changing tyres in a hurry: the International GS Trophy is an enduro challenge like no other.
In 2016 it was time for the event once again. 19 teams from all over the world rode their BMW R 1200 GS motorcycles across northern Thailand. The GS riders conquered 1,400 kilometres, 19 special tests and seven daily stages. They crossed jungles, dams and rain forests, enduring brutal heat and high humidity. The sixth International GS Trophy left them physically exhausted but satisfied in every other respect.
Read more